This year's Worker Co-op Conference is digital! Over September 10 and 11, we will be creating a virtual space for over 1000 cooperators and friends from all over the world. We have worked to the greatest extent of our resources to create accessibility in our virtual conference-space through provision of language justice interpretation support for Spanish and English, closed captioning, children's programming, and digital security. Read on to learn more, and don't hesitate to email info@usworker.coop with questions or concerns.
The LJ experts said it best. From Antena's Manual "How to Build Language Justice"
"When we refer to language justice, we mean the right everyone has to communicate in the language in which we feel most comfortable"
"In multilingual communities around the world, dialogue across language difference is only possible through the use of strategies to bridge differences in language"
"When we come together to dialogue, it is important that we are able to express ourselves in the language that most fully conveys the depth and nuance of our hopes and ideas, our frustrations and questions. And it is important that we feel respected as speakers—not just what we have to say, but also how we say it. For these reasons, strategies for bridging the divides of language are essential to any endeavor that truly seeks to be inclusive of people from different cultures, different backgrounds, and different perspectives."
"Language justice is one of the key components of both racial and social justice."
From Antena's Manual "How to Build Language Justice"
Remember: Interpretation is for everybody! We all need it, we all benefit from it. If you speak English, you might need it to hear Spanish presenters. If you speak Spanish, you may need it to hear English speakers. If you are bilingual English/Spanish, you need it to ensure all participants can hear and speak too!
We are partnering with tilde Language Justice Cooperative to offer remote simultaneous interpretation in English and Spanish for our Keynotes and several workshops throughout the conference. General materials for the conference will be translated into both languages, and when possible, materials for our interpreted sessions will also be in both languages.
We want to recognize that many attendees speak many other languages, and are organizing cooperatively in these languages everywhere! While we will at this time be providing Spanish and English interpretation, we invite you to lift up these many languages via our Conference Slack chat to share and connect with others.
English and Spanish speakers will need to access the interpretation feature. If you are bilingual in English and Spanish, you will not need to activate the feature unless you want to.
Before the Conference
We will be using Zoom's interpretation feature. Please watch this brief video to learn more about the feature. To ensure that our space can be fully bilingual and participatory, we ask that everyone follow the instructions below to make sure our interpretation works. 
Download the latest version of the Zoom program - the older versions do not have access to this feature!
Connect via the platform on your computer or the app on your phone. The interpretation feature is not available through the web version, when you use the call number, or when you connect to audio via your phone. 
It appears the the Zoom interpretation function does not work on the Linux OS. Please plan accordingly.
During the Conference Sessions
When you arrive in the meeting and interpretation is activated, you should pick your preferred language. You can select English, Spanish, or if you are comfortably bilingual, you can remain in the "Off setting".
Please don't hesitate to reach out for troubleshooting support via chat. We will have a staff person labeled "Tech + Interp Mod" who will be available to help!
We will also send out two hotline numbers to all registered that you can call for support during the conference!
Please see instructions on how to connect to interpretation below:
(images coming soon)
Panelists should be conscious of pace when they are speaking, the slower, the easier it is for the interpreters and close captioners to capture and honor what is being said
Panelists should make sure their audio quality is stable - use a headset, eliminate background noises, connect directly to your router as Wi-fi can be choppy
Participants should activate interpretation and get questions answered at the beginning of the session as much as possible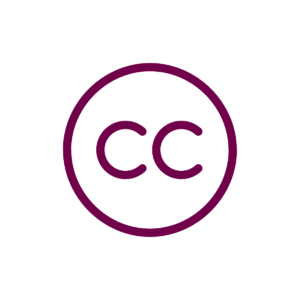 Live Captioning 
In order to facilitate the fuller participation of Deaf and Hard of Hearing (D/HoH) folks at the Worker Co-op conference, we are offering live CART captioning provided by CaptionAccess for all conference welcome & keynote sessions. Check out the conference schedule for other sessions which will feature this function!
For Welcome & Keynote sessions, captions will be automatically broadcast to all participants. For additional workshops, captioning will be embedded in zoom so participants can click the closed captioning (CC) button in the Zoom menu to enable captions. If you prefer to view captions in a separate window, you can view the caption feed via this link: https://www.streamtext.net/player?event=US_FWC
For sessions where CART captioning will not be provided, we recommend the use of free applications such as the following:
For laptops and desktops: webcaptioner
For android mobile phones: Autocap
For Apple devices: SubtitleViewer
These applications require your device speaker / microphone to convert speech to text.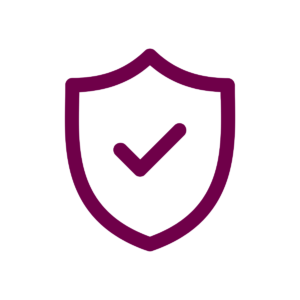 Digital Security
We are implementing extensive digital security protocols to enhance safety and security from "Zoom bombing" and harassment from outside the conference. Each session will be closely monitored by moderators to handle any security breaches.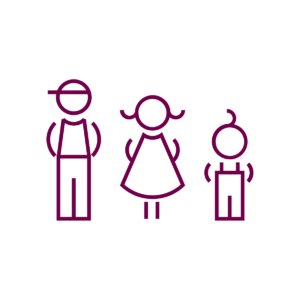 Children's Programming
We are proud to offer children's programming during this year's conference breakout sessions with facilitators through Circle Up.
Children's programming is designed to provide children ages 4-12 with a few hours of quality, engaging play and socialization over Zoom, and to offer adult participants a bit more leeway to participate fully in the conference.
Register for the conference and email mhollero@institute.coop in order to learn more and sign your child up! You cannot access programming unless you indicate your interest via email!
Please note: As this is a digital space, facilitators are not responsible for ensuring children's physical safety or participation. They will do their best to provide a fun and engaging time to occupy kids so their caretakers can participate in the conference!